Welcome to the homepage of Cofra South East Asia
Cofra unlocks the potential of unsuitable soils. As a leading global soil improvement contractor, we offer a unique combination of expertise, equipment and services. Maintaining the highest safety and sustainability standards, we provide innovative and competitive all-round solutions to our clients.
With its roots in the Netherlands, Cofra has 100 years' experience in soil improvement. Our head office is located in Amsterdam and we have an extensive network of branches around the world. As a demonstration of our commitment to contribute to the region, we have established our South-East Asian branch in Singapore and operate throughout the entire Asian region.
Want to know more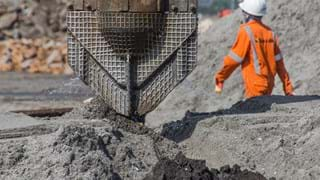 Contact our regional representative
Representative Singapore
For any question, request for quotation or a budget for your project in Singapore
Charley Vestering