Cofra provides integrated solutions for many ground improvement and specific environmental markets. We cover all project phases related to ground improvement from (pre-) feasibility and design through to construction and monitoring. We can offer together with Boskalis comprehensive solutions (quay walls, roads, railways, tunnels and bridges) and have together almost over a century experience to accommodate it.
Our Markets and Application areas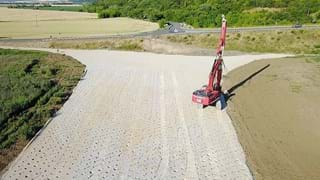 Infrastructure: roads, railways, ports, airports
We provide solutions for the consolidation and compaction of the subsoil in order to reduce post construction settlements and guarantee stability during construction. Our barriers can be used to create the line infrastructure below ground water level.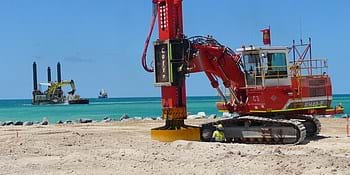 Dredging – land reclamations
Our consolidation and compaction techniques are optimized to be used on land reclamation projects. With high productions, high quality control and an exceptional fleet equipment we can be put in schedules against the largest dredging equipment in the world.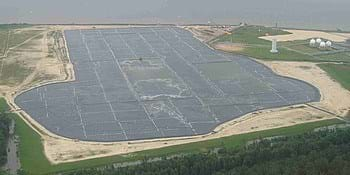 Pollution management
Our barrier solutions are due to the use of HDPE materials optimized to isolate the most polluting substances. This can be performed horizontal as well as vertical.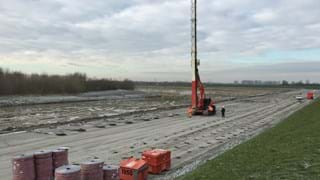 Flood protection
Our barrier and consolidation solutions are often used in the flood protection market. Our consolidation techniques are used to consolidate the soil behind or under new dikes to increase the strength. Our barriers are used to control waterlevels, block sand transport or prevent erosion.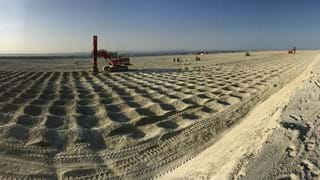 Liquefaction mitigation
Our compaction solutions, earthquake drains and stone columns are used to prevent or mitigate the effects of the liquefaction of the subsoil.